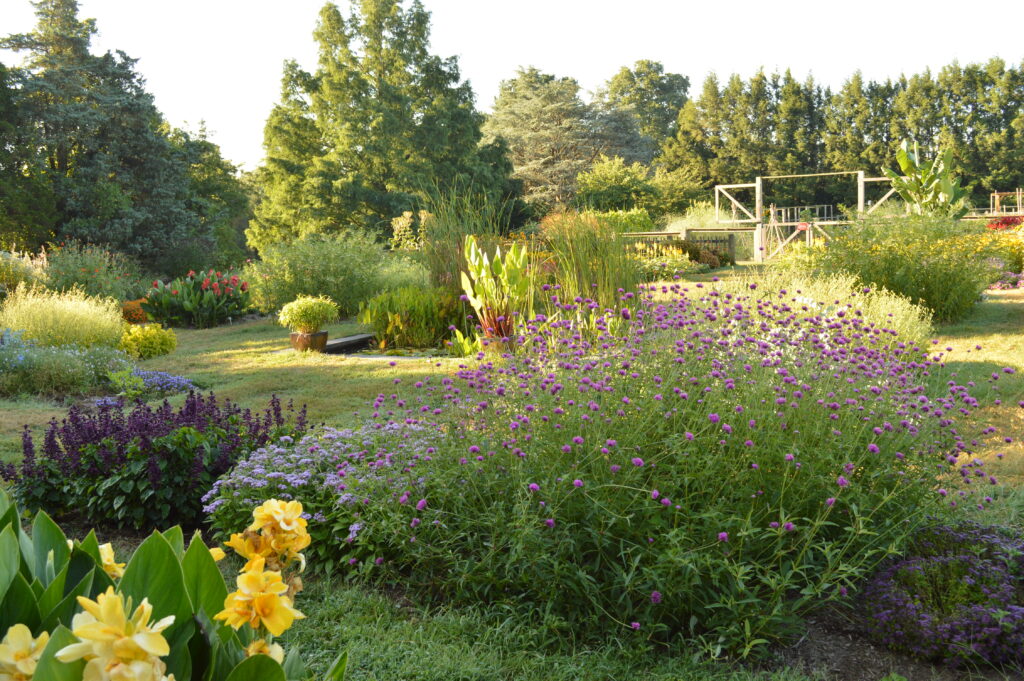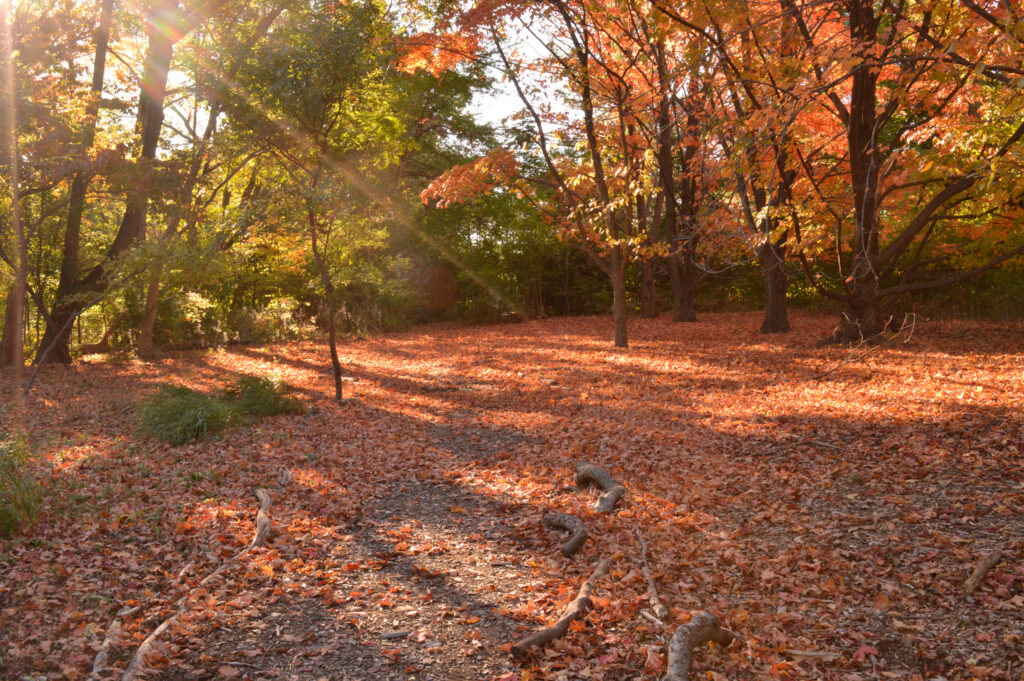 Rutgers Gardens invites you to a new series of outdoor learning experiences with Assistant Director Maxine Marvosa. Once a month, Maxine will lead a Saturday walking tour to present a seasonally themed topic and showcase hidden gems in our plant and tree collections.
Rutgers Gardens, the official botanic garden of Rutgers University, has a rich horticultural history and is home to many fascinating plant cultivars. During these approximately two-hour excursions, you'll be introduced to native plants and unique specimens not typically found outside the botanic garden setting, all while having an expert arborist and horticulturist available to answer your questions.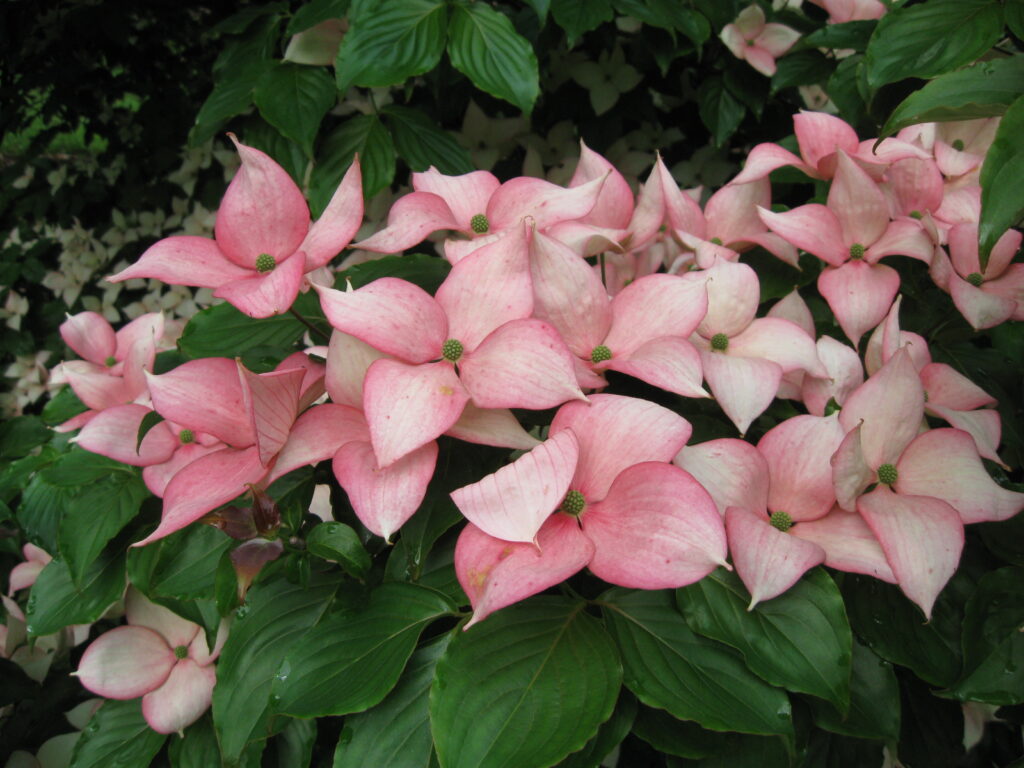 September through December, topics will include seasonal highlights from foliage to evergreens, autumn grasses to winter perennials. Guests will learn how to sustainably forage for greenery to create homemade décor, or how to collect seeds to propagate native plants. Each month will offer a new subject, with the beauty of Rutgers Gardens on full display and nature as your classroom!
Tickets are being offered at the special introductory rate of $25 per person for all attendees ages 12 and up. These events will proceed rain or shine, though Rutgers Gardens reserves the right to reschedule an event due to severe weather.
Please call the Rutgers Gardens office at 848-932-7000 to reserve your ticket and
pay by credit card.
Tickets are nonrefundable. Advanced reservations are required – no tickets may be purchased on the day of the event.
Maxine Marvosa is a New Jersey Licensed Tree Expert and ISA Certified Arborist with a Tree Risk Assessment Qualification. She is a Rutgers alum, earning her bachelor's degree in Biological Sciences at SEBS before earning a master's degree from Clemson University. Prior to joining Rutgers Gardens as the Assistant Director in February 2023, Maxine worked at the Robert A. Winters Arboretum at Meadow Lakes in Hightstown, New Jersey as well as Moore Farms Botanical Garden in South Carolina.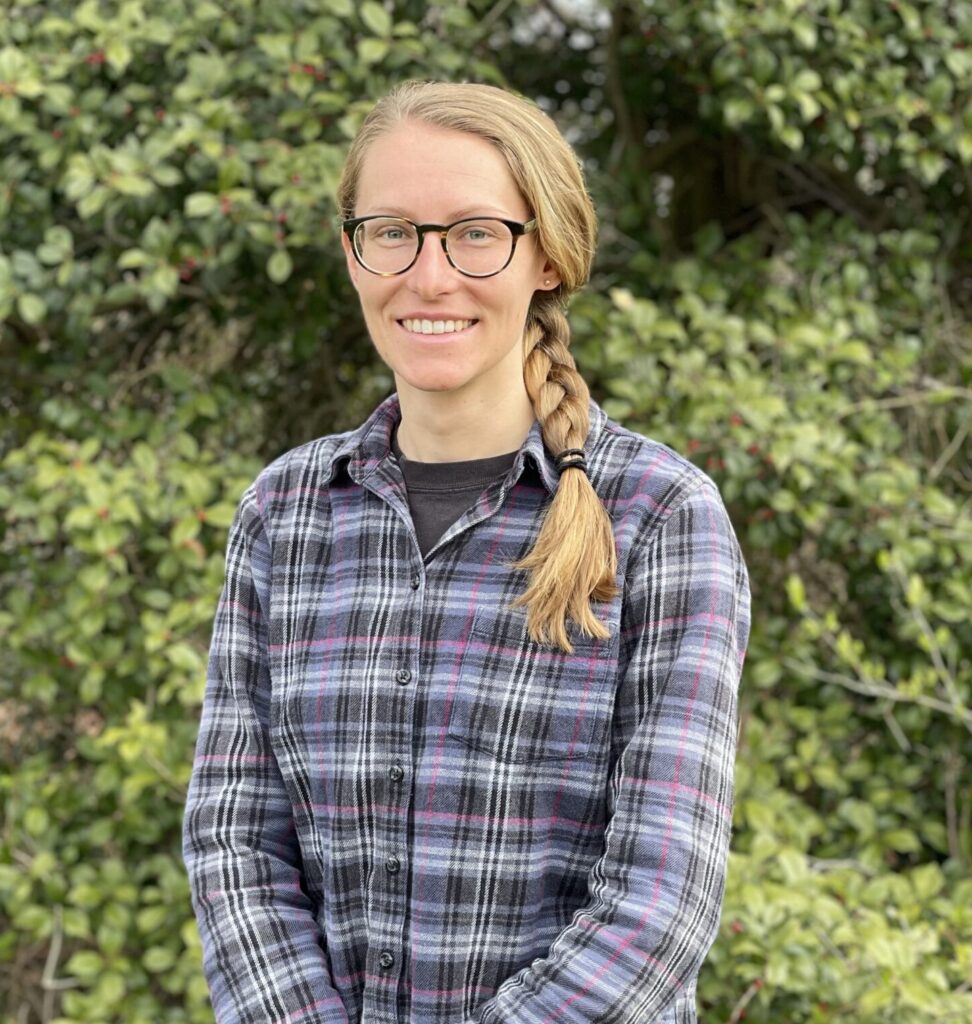 2023 Explore with an Expert Series Dates
Up Next:
Saturday, October 14th at 1:00PM – The Autumn Beauty of Rutgers Gardens
You won't be-LEAF your eyes! Fall is a fabulous time to enjoy the outdoors, and Rutgers Gardens has much to see during this season. Join Assistant Director Maxine Marvosa on an educational tour of Rutgers Gardens that will highlight fall landscape features and design ideas. Maxine will introduce attendees to trees with colorful foliage, annuals and perennials that are blooming at their peak in the autumn, and plants that offer winter interest later into the season. This is a great chance to enjoy a behind-the-scenes look at Rutgers Gardens during near-prime "leaf peeping" season! The group will explore acres of our cultivated garden and display areas during this session. Please wear comfortable walking shoes.
And please save these dates:
Saturday, November 11th at 10:00AM
Saturday, December 9th at 1:00PM
Past Events:
Saturday, September 9th at 10:00AM – A Walk Among the Trees
Join Assistant Director Maxine Marvosa on a tour highlighting the trees of Rutgers Gardens to learn about native species as well as some uncommon yet beneficial trees not typically seen in the landscape. Maxine will review basic tree identification, share proper care methods, and suggest interesting and practical tree selections for home landscapes. The group will explore the shade trees collection, rhododendron garden, and ornamental tree collection, taking a close look at individual tree species along the way.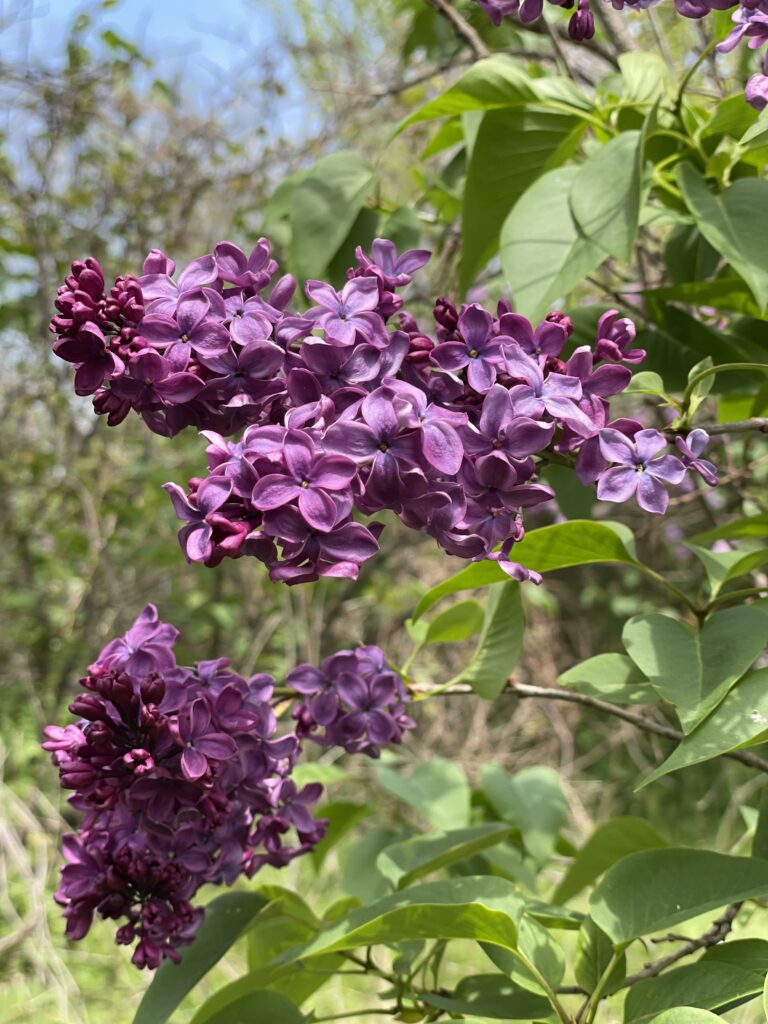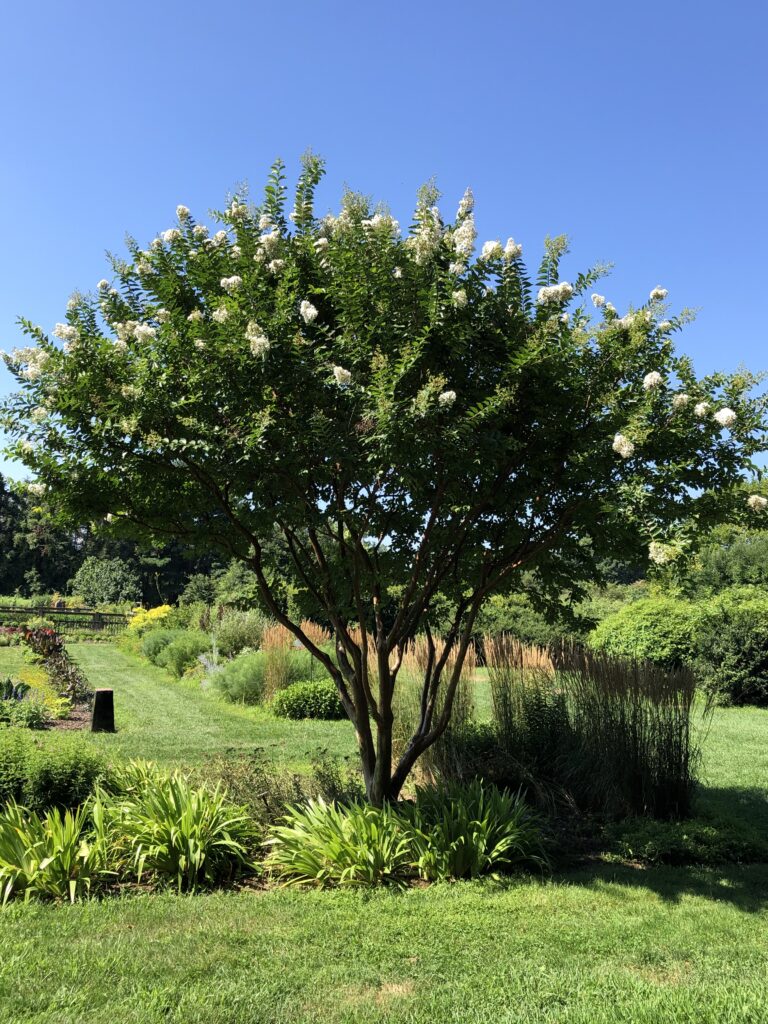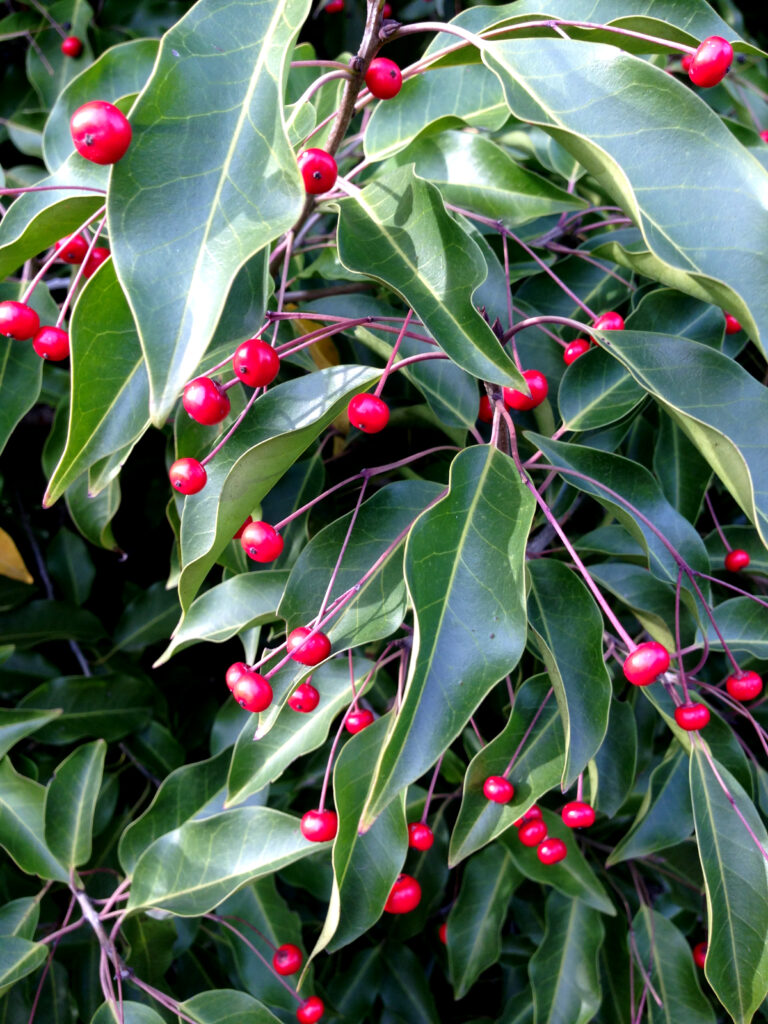 Call the Rutgers Gardens office Monday through Friday at 848-932-7000 to reserve your ticket and pay by credit card!